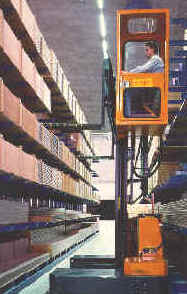 Electric Sideloaders come in various capacities man-up and man-down. The 4 way steering allows operation in the tightest quarters.
Sideloaders are well suited to handle long loads in narrow aisles, through doors and passage ways. These vehicles are available in capacities up to 20,000 lbs and may be used in applications to handle very heavy pallets in narrow aisle situations.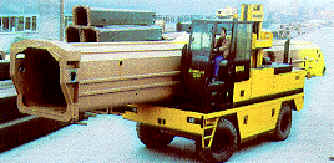 BOSS Diesel / LPG Sideloaders range from 4,000 lbs to 100,000 lbs and are found in most outdoor large load handling situations.
Loads are transported in a safe stabile manner while allowing the operator maximum visibility and control.