Electric Sideloaders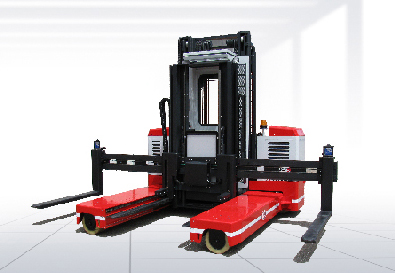 PK Narrow Aisle Order Selecting Sideloading Forklift
The PK electric sideloader BP/Fiora operates as a multi-direction all wheel steer vehicle which can be guided in a narrow aisle. The operator rides up with the load, an auxiliary mast allows the fork carriage to reach levels above the operator. A window automatically raises when raising the auxilary mast.
Electrical two hand interlocks provide safe operation.
Let our sales engineers assist you with your application. Your never far from assistance with PMH.


Request a Brochure to learn
more about the products and options PMH offers.
Dealer or Sales Information interested in selling PMH
products.