Electric Sideloaders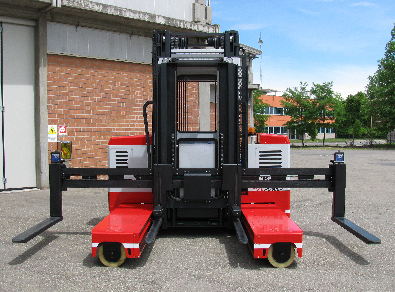 PK multi-directional Order Selecting Sideloading Forklift
Custom build your sideloading forklift. The vehicle above features man-up cab with hydraulic clamp on both inner forks. The outer forks can be positioned hydraulically along the length of the extended fork carriage. The outer forks also have the ability to extend as shown in picture on the bottom right. These are telescopic forks to handle curved and odd shaped loads that have their load center beyond the normal fork length.
Let our sales engineers assist you with your application. Your never far from assistance with PMH.

Request a Brochure to learn
more about the products and options PMH offers.
Dealer or Sales Information interested in selling PMH
products.