Sideloading Order Selectors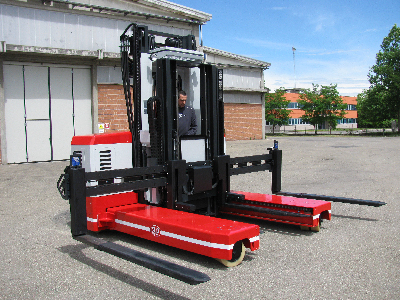 PK Narrow Aisle Order Selecting Sideloading Forklift
Custom build your sideloader to suit. The PK electric sideloader BP/Fiora operates as a multi-direction all wheel steer vehicle which can be guided in a narrow aisle. PIcture being able to steer your car while parking at 90 degree angle. All wheels are computer controlled to match the dynamics of the movement.
The enclosed operator cabin has an auxiliary mast to allow the operator convienant access to loads. The dual cab series designed to pick long bulky loads. Both cabins can be extended hydraulically and rotate inward to allow unhindered access to the longer pick items. Electrical interlocks provide safe operation.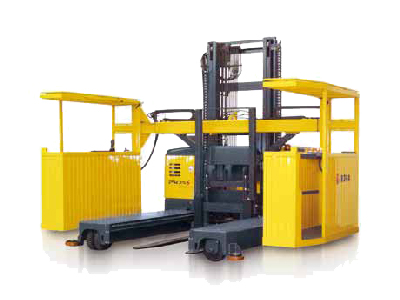 Let our sales engineers assist you with your application. Your never far from assistance with PMH.


Request a Brochure to learn
more about the products and options PMH offers.
Dealer or Sales Information interested in selling PMH
products.